Welcome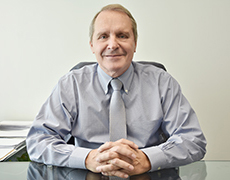 Dear Clients, Colleagues and Friends,
I want to extend a warm welcome to all of you, visiting our firm's new website!
This website aspires to help unite our heritage with our vision for the future, by summarizing the firm's unique approach to what we do, and presenting our team and its capabilities.
In 2016, we are proud to celebrate 125 years of history.
Over the years, Alexiou - Kosmopoulos has grown from the family - owned office to a substantial firm steered by a select team of forward-thinkers, both younger and older.
Using enduring, deeply felt values as our guide has enabled the firm to outlive its founders by remaining resilient and adaptive to changing circumstances. We have not let go of our total devotion to customer service, our commitment to principled professional conduct, our resolve to become better every day.
The recurring theme of the firm's deep-rooted existence has been our commitment to excellence. "The whole picture®" encapsulates our lasting passion to identify and address the core essence of the matter without disregarding our meticulous attention to detail that does not sacrifice the substance.
Milestones are not about dwelling on the past, but rather fine opportunities to reflect on the future. Thus, we look forward to following up on this legacy and forging even stronger relationships with you, year after year.
Enjoy your visit!

Dr. Constantine Alexiou
Managing Partner